Welcome
Our pure essential oils are revolutionizing the way families manage their health. We harness nature's most powerful elements and share these gifts through our global community of Wellness Advocates.  We are the most Trusted oils because we are the most Tested oils.  #pursuewhatspure
Bundle & Save:  Preferred Option 
Use non-toxic: cleaners, skin & hair care, and air fresheners while you manage mood & STRESS, support the immune system, fight inflammation and support all other body systems naturally. Disinfect naturally.  All with the starter kit below!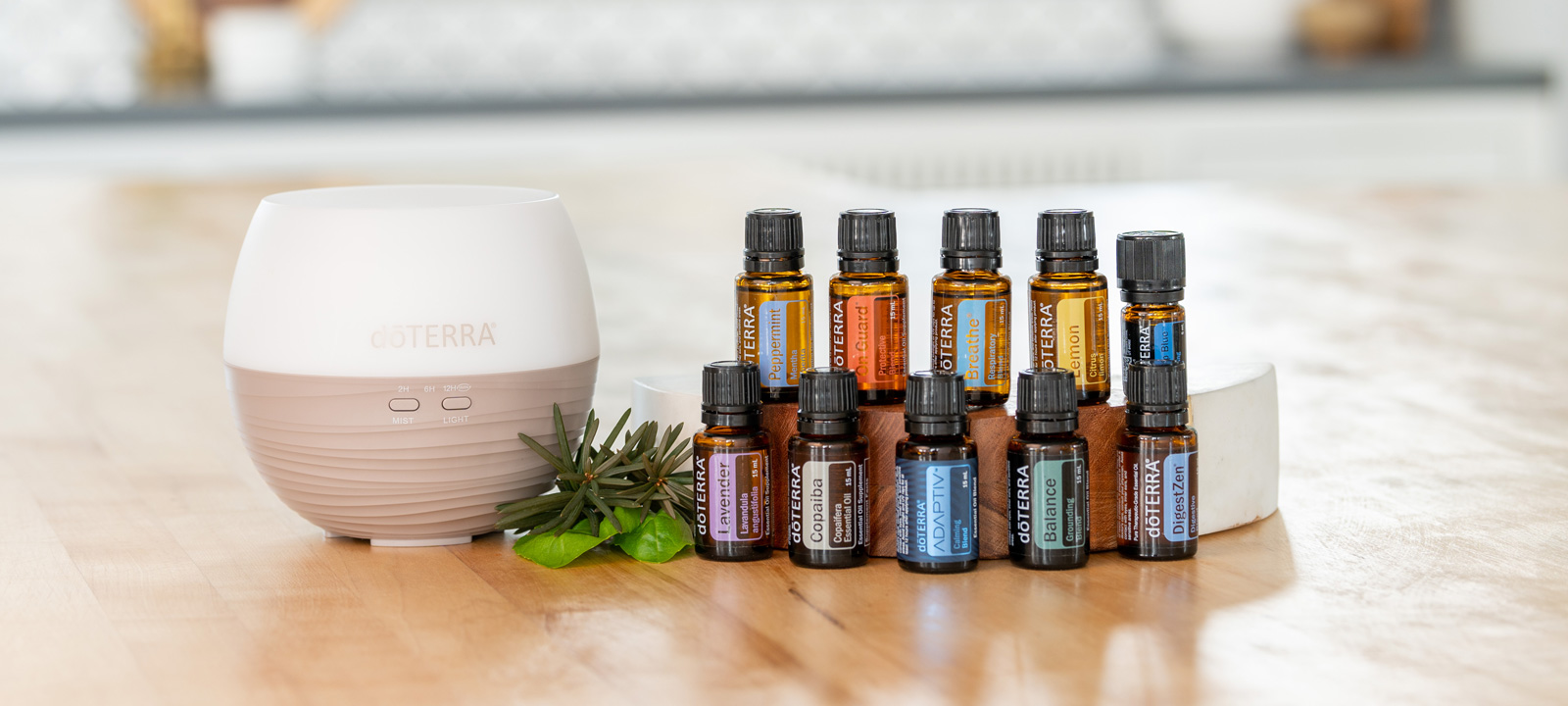 Purchase this kit in July and get $50 doTERRA Cash!
FREE education to help you enjoy the most benefits from you membership!  Membership fee waived! 
SAVE 25% off any orders placed in the next YEAR with the 1st year of membership being FREE. Get started on your way to a healthier lifestyle TODAY!

Enjoy:
25% off retail prices
Reimbursement of shipping fees
Ships directly to your home
Shop conveniently on-line at your private secure website
No obligation to order monthly.  Minimum purchases Not required
Waive the enrollment fee of $35 when you purchase a starter kit
Plus….
🎒A Free goodie bag of samples
🍫Free 10ml roller blend of your choice
👩‍🎓Ongoing free education
👍Private social media groups
💻Educational Podcasts, webinars & live videos
📄Essential oil and/or business support
And MORE!   
No minimum monthly orders required. No Strings Attached!!
Ask about the Option to:
Earn up to 30% of all orders in product points to use toward free products
Free Product of the month
Added discounts and promotions offered each month
No added fees/No sales required
What is the Loyalty Rewards Program?
Share us on your Social Media Sites
Follow us on our Social Media Sites