I have to say this week has been a very good week.  Very little side effects and I am amazed.  Not complaining but amazed.
A little numbness and tingling in my hands but it was short lived and not to bad.  More annoying than anything.  My hair is really growing too.  You can see by all the grey growing in lol.  But I am not complaining.  I had to cut 1/4″ off my bangs because they were hanging in my eyes.
So far using the Immortelle on my brows has been helping me to keep my brows and have them growing too.  This is the same blend I use on my port scar and it has helped it to heal very well with minimal scarring.  I of course use this on my wrinkles too lol.  I think it helps with those too.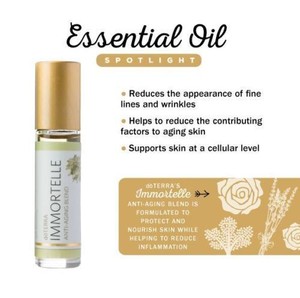 I feel that somehow this is all just a dream and I am not really the one who has cancer.  I am blessed and fortunate that my side effects have not been as nasty as many other's have had to endure.  I belong to a few groups on fb and many women talk about how awful the side effects are and how they wish they could do a different treatment.  Did they make the right decision with their doctors or not?  I guess we all 2nd guess at one point and time.  My hope and prayer is my side effects will be down to a minimum along with any permanent damage my body could suffer from the treatments.
I revisited my pulmonary doc to follow up with the chest lymph that is inflamed.  He tells me that I have a fungus that is somewhat normal but can cause issues in people.  But since I have no issue right now then my body must be getting along with it quite well.  Yet he says they have no idea if the fungus is causing the inflammation or not.  I have a feeling it is.  They did not test this time for the fungus but still see some inflammation although my breathing numbers are significantly better.  So that makes me wonder if the fungus is not part of the candida that the wellness doc is treating me for????  Possible as both are a fungus.  Now since the numbers are better could it be because I am taking the wormwood and golden seal to fight the candida??  I am thinking yes but of course I have no concrete proof of this.  So think what you would like for the jury is still out.
 This is vile tasting stuff but if it is working then it is worth it.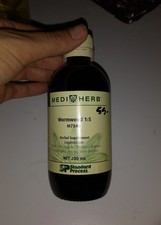 The wormwood is not much better but as I said if it works I will do it.  I will get tested again in a couple of months to see how the candida is.  I have a feeling once it is gone so will most of the inflammation in the chest lymph.
Of course I am still putting a 25% (25% x 170 drops in a 10 ml = 43 drops of frank) dilution of frank on the girls 2x daily and I cover the middle of the chest too.  So this could be helping too as frank works as an anti-inflammatory.  Again, the jury is still out on this one.
Thursday I go in for #6 treatment of 12.  So far all of my numbers of vitamins, electrolytes, blood cell counts, etc have been normal and good.  Let's keep praying it stays that way as if they fall to low then they may need to postphone treatments.  After #6  on Tuesday, June 26th they will do another ultrasound and do a measurement of the larger triple negative tumor – this is the aggressive one.  This will give us all an idea of how well or not the treatment is working.  This will be done in New London and hopefully they will call me right away with the results.
The heat is keeping me from doing yard work that desperately needs to be done but it makes me light headed and they tell me the chemo will make me more sensitive to the sun so I have to limit my time in it but not avoid it as that will just make things worse.  My immune system needs the sun.
But a lot of my frustration is coming out as an ugly mood and I am not sure how much more my family can endure.  I am trying very hard to relax and not get so bent out of shape but it doesn't always work very well.  And with money tight it is hard to even find the funds for date nights.  After 22 years date nights are really needed – no matter what anyone says lol.  We will spend our 22nd anniversary at a chemo treatment this week.  We met at Bill's bar 22 years ago on June 21st and were married the same year on December 14th.  How time flies when you're having fun.
No matter what tho I am going to have a huge victory celebration after all this.  Can't wait!  And I hope you will all want to join me in some way shape or form.
Talk soon.
Stay positive and be grateful for one of your blessings every single day.
Jeanne
Share us on your Social Media Sites
Follow us on our Social Media Sites